MSW Magazine Highlights Logiball Inc. for Solving Municipal Utility Problems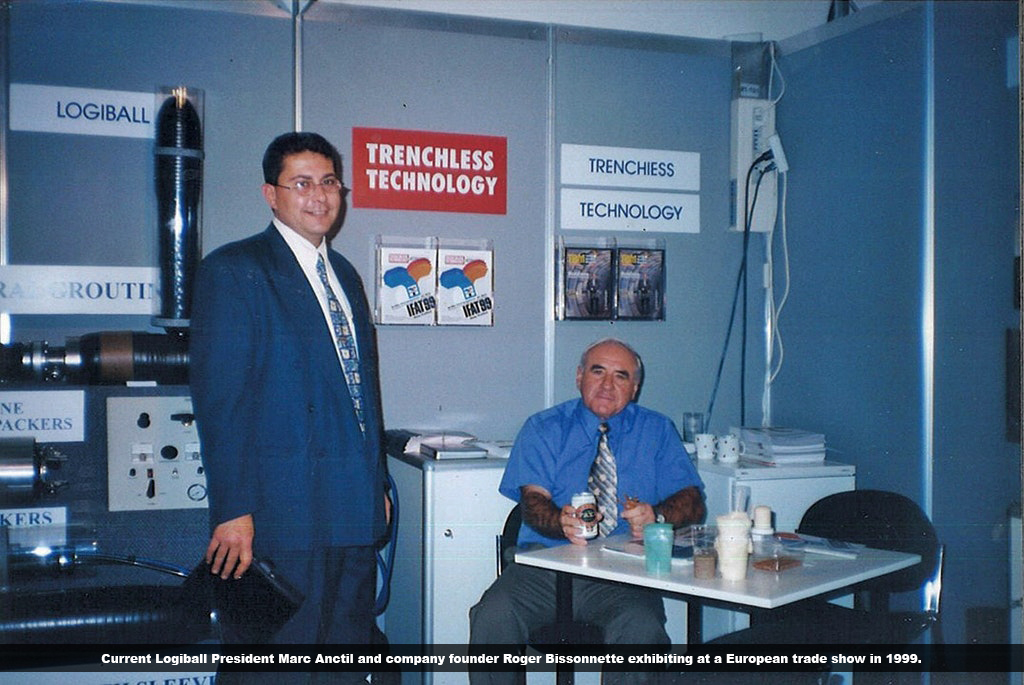 Snippet from Municipal Sewer & Water Magazine:
Some people search for solutions. Some people create them.
Count Roger Bissonnette firmly among the latter. Bissonnette, a civil engineer and trenchless rehabilitation contractor, was searching for equipment that suited his needs back in the early 1980s. He attended trade shows and sought out other resources, but when he couldn't find what he was looking for, he decided to design and build the equipment he needed on his own. And so Logiball was born.
Since then, the company's product line has evolved to include pipe plugs, carriers for sectional liners, maintenance equipment and a complete line of test-and-seal injection packers.
Municipal Sewer & Water recently had the opportunity to talk to Logiball President Marc Anctil about the company's mission to solve problems for municipal utilities.
MSW: What kind of solutions and capabilities does Logiball provide municipal utilities?
Anctil: In the beginning, Logiball focused on providing inflatable pipe plugs for low-pressure-pipe acceptance testing and the diversion and control of water flows in underground pipes. Still today, Logiball plugs are well known for their durability and versatility versus the alternatives available on the market today. From these designs, other innovations were created, including carriers for installation of sectional CIPP and mechanical locking sleeves. In the last 38 years, the knowledge and expertise, production equipment and materials were better leveraged to enhance the practice and performance of the pressure injection grouting industry to seal mainline and lateral pipes. With the aid of CCTV, Logiball remote packers perform air testing of joints and defects, inject grouting material with accurate pressures and volumes, and then validate a positive seal with final air test. 
MSW: Does being a part of the USL Group help the company leverage other technologies and resources to better serve customers?
Anctil: The common denominator for all USL Group companies is infrastructure repair and preservation. This includes service brands, product brands in the U.S., UK, Dubai and Singapore. To say there is resource sharing among the brands is an understatement. Strength in both above-grade and below-ground technologies provides USL companies a full array of options and unique alternatives for solving problems, and that's exactly how Logiball views itself — a problem solver.
Read the full article here.